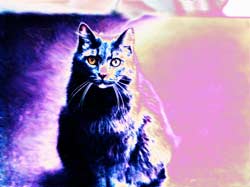 June 2010.
I am releasing the Part 1 album. Whew!
None of my old musician pals could make it to my Montrose studio to record this album with me. So, I recorded all the instruments and vocals myself.
I didn't think I could do it. But, I put my mind to it, and now Part 1 is done.
Now I'm wondering whether I should finish PART 2 or jump over to my BUDDHA ZHEN TAI CHI MAGIC 2 album, or release the COYOTE RADIO TUJUNGA live performance album, or create the PART 1 FINAL DRAFT BOOK, or release the AMERICAN ZEN REJECTS singles from the seventies and eighties...
CREDITS PART 1: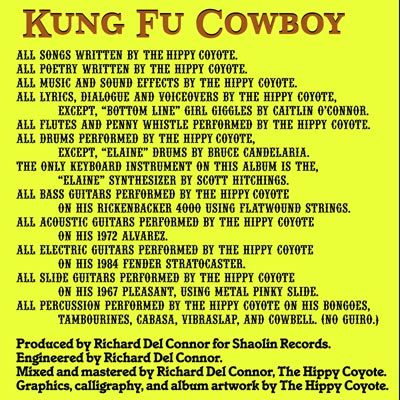 The CD inside cover, page 2,
has the album credits on it.
However, it is missing a couple
credits that just came to mind
the past couple days. The song, "ELAINE," was recorded before I moved to Utah. The lead vocal was added last year.
The original tracking session was
SCOTT HITCHINGS on keyboards.
BRUCE CANDELARIA, drums.
THE COYOTE, acoustic guitar, bass.
The recording engineer at this session was
BOB SHAMES, at Cherokee Studios.
The recording engineer who added the
electric guitars played by Coyote was
DARIN PRINDLE at Soundlabs Studios.
December 2008.
I'd love to give credit to someone besides me.
Maybe my next album. A lot of my old bandmates have said they'd like to record at least a song on my next album. So I'm taking my time figuring out who'd be best for which songs...
So, next album, HEY! THIS IS MY NEXT ALBUM.
So, hopefully, when I'm done with this album, I will have to come back to this page and list the other musicians and engineers and record producers who have earned a credit on this album, LEVEL 4 = KUNG FU COWBOY.
December 2009.
The album is almost done. Nobody came. Nobody helped.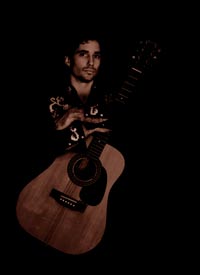 Sorry to say, the album is excellent without them. I found some local musicians I was jamming with at a local bar on weekends...but no one had a spark, bright enough to add to this new album of mine.
Where is everyone?
Have you ever noticed that all the wisemen, sages, and monks who know the most -- are always alone? It's lonely at the top.
Each level I've risen through of Buddhism has created new friends and opportunities -- but also left behind the friends and opportunities of the previous LEVEL OF LIFE.
Just like graduating elementary school to junior high, or high school to college: each level of life leaves behind the previous world, and everyone in it.
That's my explanation, for leaving behind so many musicians, and for leaving behind so many friends -- I outgrew them.
But I want friends. I want family.
I think I'm going to hang out on this LEVEL 4 for a while. I hope to make a lot of new friends and have lots of business opportunities before I move up to LEVEL 5.
I'm anxious to make lots of KUNG FU VIDEOS and MUSIC VIDEOS and ... and...
Love,
LEVEL 4 Coyote