In LEVEL 4 of American Zen's spiritual journey, Coyote becomes the "Kung Fu Cowboy." While homeless in Las Vegas, working as a stagehand for the Country Music Awards... Coyote works in his cowboy hat and wins praises of current Nashville stars as "Kung Fu Cowboy."
Starting with his move to Utah in 1991, Coyote begins his Buddhist journey with religious wars in LEVEL 1, then spiritual battles in LEVEL 2, to personal conflicts in LEVEL 3.
If you aren't familiar with these albums, you should go back and travel the story that created this story which is creating the next story...
American Zen is on an eight level journey of enlightenment to nirvana utilizing the
---
LEVEL 1 = PEACE OF MIND
told the story of Coyote's move to Utah where he was ostracized for being a long haired, rock'n'roll Buddhist, Catholic, from California.
The LEVEL 1 stories are in the LEVEL 1 SECTION of the American Zen Website:
www.americanzen.org/level_1A.html
The LEVEL 1 podcasts lead you through the American Zen website LEVEL 1 and
the ALBUM WEBSITE of LEVEL 1:
www.LEVEL1peaceOFmind.com
LEVEL 1 Podcasts can be downloaded from iTUNES or our WEB BLOG ARCHIVES:
www.CoyoteRadio.NET
This FIRST LEVEL of Buddhism, LEVEL 1, is a level we all go through at the beginning of each of our life cycles. This search for "Peace Of Mind," is the first thing each of us must do, before we can pursue spirituality, health, or education.
LEVEL 1 = ELEMENTARY SCHOOL
---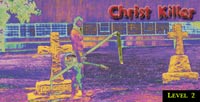 LEVEL 2 = CHRIST KILLER
displayed Coyote's evolution into his musical world of tambourines and flutes. The Mormons were still chasing him. However, rather than reacting to his persecutors, he sings songs that show his spiritual enlightenment of seeing through his opponent's eyes.
The LEVEL 2 stories are in the LEVEL 2 SECTION of the American Zen Website:
www.americanZEN.org/level_2A.html
The LEVEL 2 podcasts will lead you through the actZEN.com website as Coyote dissects his mind.
http://www.CoyoteRadio.NET
The SECOND LEVEL of Buddhism, LEVEL 2, is a level we swim in with RELIGION. This is where people discover and get excited about any religion. The zealots, fanatics, novices, and initiates are all here. LEVEL 2 is a dangerous place. The "Christ Killers" are all swimming amidst the googly-eyed children discovering THEIR IMPOSED or CHOSEN religion. These "Christ Killer" sharks seek to hurt more than help. That's your first clue.
LEVEL 2 = MIDDLE SCHOOL
---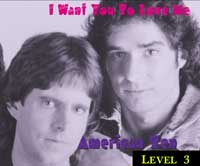 LEVEL 3 = I WANT YOU TO LOVE ME
was recorded after Coyote returned from Utah. This album commemorates getting back to California, searching for love, finding love, losing love, and just being lusty. The spiritual evolution here appears to be Coyote and the boys finding a balance between their beliefs and the expectations of other religions. Harmony?
The LEVEL 3 stories are in the LEVEL 3 SECTION of the American Zen Website:
www.americanZEN.org/level_3A.html
The LEVEL 3 podcasts were not made, but may be made someday in the future--when I'm in love again...
www.CoyoteRADIO.NET
The THIRD LEVEL of Buddhism, LEVEL 3, is a level of LOVE, beyond religion or race. In LEVEL 2, people are trying to corral the wandering sheep into their proper religious stockades. Sometimes they push, shove, or threaten... In LEVEL 2, people are concerned about whatever religion they belong to, as much as they are concerned about LOVE. LEVEL 3 is about loving everyone, despite their religion, despite their nationality, and despite their race. Wanting sex, or wanting love, doesn't put you on LEVEL 3. All those LEVEL 2 sharks are lusty, horny, desiring, and also loving--to their extent.
LEVEL 3 = HIGH SCHOOL
---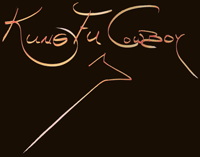 LEVEL 4 = KUNG FU COWBOY
was recorded in 2009 in Montrose and the CV Park Gymnasium where Coyote has his Buddha Kung Fu and Tai Chi Youth classes.
The LEVEL 4 stories are in the LEVEL 4 SECTION of the American Zen Website:
www.americanzen.org/LEVEL_4/
The FOURTH LEVEL of Buddhism, LEVEL 4, is a level of LIFE. In LEVEL 4, we master life itself. We master our body. We master our mind. We master our spirit. The body/mind/spirit balance must be achieved before attempting the next level of spiritual advancement. This appreciation of life requires developing your body to its highest levels of ability. This appreciation of knowledge requires spiritual and philiosophical information of the highest levels of the smartest humans.
LEVEL 4 = UNIVERSITY
---
American Zen entered the 4th Level of Shaolin Zen Buddhism in 2009. Current stories, podcasts, and newsletters will be about spiritual life on this FOURTH LEVEL of spirituality.
Shaolin Records is producing American Zen, America's first Buddhist rock band, to reach Nirvana enlightenment in 8 Levels and prove that the Shaolin Zen CyberTemple can produce Buddhas.
www.shaolinZEN.org
START by traveling the americanZEN.org website.
AmZen_eNEWS Newsletters from the past are archived at:
www.shaolinRECORDS.com