by Richard Connor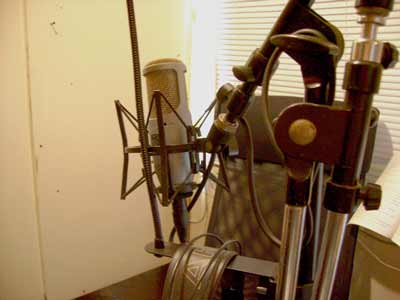 Due to our eviction and unscheduled recording sessions thatI fit into any opportune moment when we weren't moving and I could get the house all alone to myself or with the kids in the bedroom...Don didn't help much.
Since the LEVEL 1 = PEACE OF MIND album, we've been trying to create a home for our past band members to come back to. Unfortunately, they are all making more money in other bands. Mike Thomson "Plodene" is the keyboardist for The Eagles now. Scott Hitchings from the COYOTE IN A GRAVEYARD soundtrack was last seen touring with Dianna Ross. A couple of the drummers have disappeared without a trace but Steve Hixon from San Diego and Bruce Candelaria, also of San Diego were merged for our storylines until one of them returned. Tom Calder, although mostly Coyote, has been the amalgam of several bass players of American Zen including Jason Scheff, who is now the lead singer of the rock band, Chicago.
Oh yeah. Just the other day I saw a biography of the Red Hot Chili Peppers. The guitarist of their first album, John "Jack" Sherman "Dogtar," left my band with Jason and Mike to join the Red Hot Chili Peppers and record their first album. That TV show was the first time I'd seen him since he left my band, THE RICH. On the show they mentioned he was a veteran of John Hiatt band, but not me. Jack used my 50watt Marshall to record that album. He liked my amp better than his after he used my album to cut my first album, TEMPTATION by Richard Connor in 1984?
The reason I started this story was because there was a record producer who took advantage of us for over $1500 in Shaolin Kung Fu private lessons, promising to produce us a record. His sidekick, apprentice engineer was a really nice guy and we hit it off. So I was training him to be Don DelaVega. He seemed perfect for the part and I wanted him to engineer the LEVEL 2 = CHRIST KILLER album. He was the poster boy of flakiness. He was unreliable, undependable... and I was bummed.
I still want a recording engineer. Just because I have a lot of experience and training as a recording engineer, doesn't mean I should be the one doing it.
So, is there a Don delaVega out there?
Next page

of the LEVEL 3 Website


CD Album Title: "LEVEL 3 = I Want You To Love Me"
Artist: American Zen
Record Company: Shaolin Records
Released: September 11, 2008